Our newest Salesman John Tershel headed up a project recently that is very much worth spotlighting!! In fact, we're going to let John do the talking:
Salesman John Tershel:

"What have I been up to today? Well …

The folks at JC Signs are proud and grateful to have been a part of a recent renovation/revitalization project at West Charlotte High School's Jack Martin Stadium. Facing a nearly impossible deadline, JC Signs was able to provide a beautiful new sign package that put the finishing touches on an upgrade venture that also included a new synthetic turf football field, a resurfaced track and updates to the fieldhouse and concession facilities. Many thanks go to the Carolina Panthers for funding this massive undertaking and having confidence that JC Signs would pull this off in the final seconds of the 4th quarter. GO LIONS!"
We're proud of John and grateful to have been part of a special, hometown project!
Take a look at the new signage:
A Custom Made Facelit Logo Sign and Facelit Letters on a Raceway: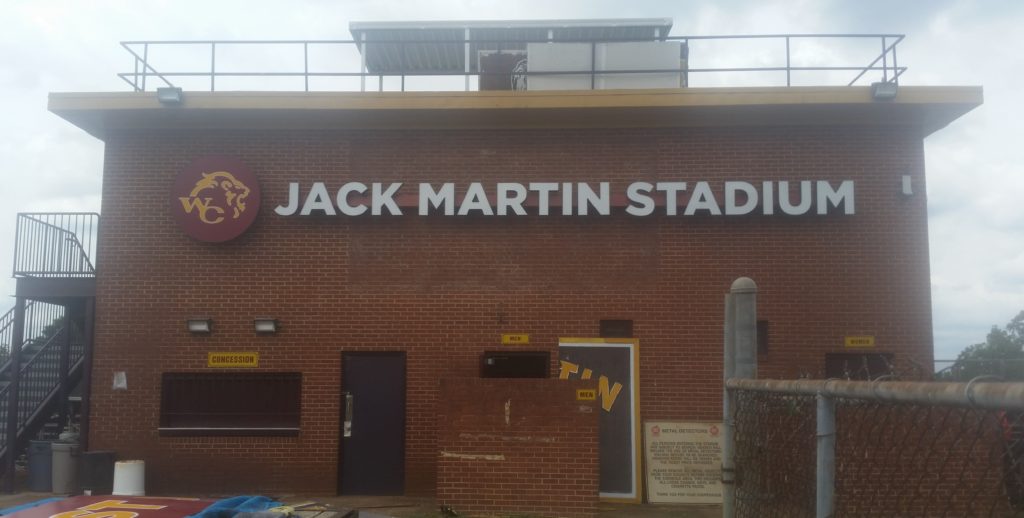 Also, Brand New 'West Charlotte Lions" Aluminum Sign and Aluminum Letter Stadium and Field Name Signs: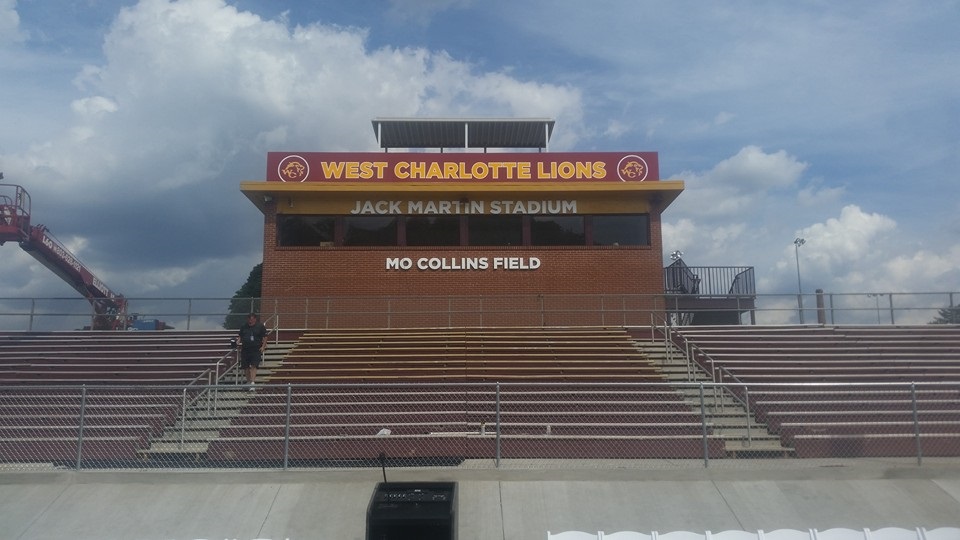 Last but not least, Brand New "Mo Collins Field House" Aluminum Sign: